About Us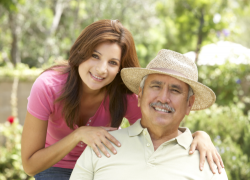 We are a local company in Los Angeles area that was founded to provide exceptional service to the families and neighborhood of the region. Our mission is to provide senior patients, who have been weary by time, nature, and age, with the quality of care and service they deserve. This mission is rooted in our sincere and genuine concern for the elderlies who are yearning to spend their twilight years with the company of loved ones. We have seen and felt this desire in the eyes of many patients that we see in nursing homes and hospitals, that is why we have an urge to make a way for them to go home with assurance of continued care.
Since the very beginning, we have been motivated with the kind of services and the level of quality that we provide for our clients. We want to give responsible services, making sure that they are all patient-focused and are aimed at satisfying the physical and emotional assistance needs of seniors at home. We also want to be known as a dependable company who readily provides the manpower needed by our clients as urgently as they need them. Lastly, we want to send out loving and affectionate care providers who are genuine in their passion to provide care, to the patients and families who will be needing them.
All of our services are planned and designed to provide for the most basic needs of elderlies at home. While the caregivers that we provide are trained, skilled, and professionals in handling delicate and sensitive patients of varied conditions, characteristics, and temperament. As a company, we are very attentive to your issues and recommendations. Should you need to contact us for any concern with regards to our service or our caregiver, we would highly appreciate a call from you through the contact information we have available.